Alternate Title: Why I pay money for jpegs :)
If I had a dollar for every person who said to me "But it's just a jpeg!" when trying to explain why someone would buy an NFT, I would have . . . about $7, the exact number of people I've tried to explain NFT's to! However I'm taking another crack at it, because 1) I'm better at the written word and 2) I desperately want more women and underrepresented communities to know and understand how NFT's can be used for good (while also making money and having fun!)
NFT's as Stocks
So let's use an anlogy: Say you have $100 and you decide to invest it in a stock. You buy one share of said stock in a company called Rainbow Kitty (RK). In order to more easily keep track of your Rainbow Kitty stock, the company gives you a picture to identify your share. But it's not just any picture, it's a unique piece of artwork from a female artist previously unknown to you. It's pretty, like really pretty.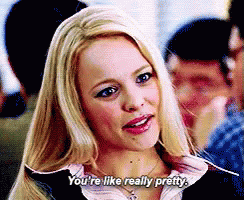 You might even print it and hang it on your wall. You find yourself logging into your stock portal to look at the picture from time to time and admire it. Sometimes it's more than a jpeg but a gif. Sometimes the jpeg or gif has a song that you can play with it as well. It all depends on the stock you buy.
Then you find out that said stock not only compensates the artist of the artwork every time the stock is sold but that a portion of the proceeds is donated to charities and other worthy causes. That's amazing, right?
On top of that, the stock gives you access to a community of shareholders who have a Discord and host Twitter spaces. You end up making friends with a fellow shareholder and writer who lives in Australia; you talk music with a RK'er in Barcelona. You finally feel like you've found a global and diverse community of like-minded people who you vibe with; everyone's super supportive and excited to be apart of the RK community. "This is awesome!" you think to yourself. But wait . . . there's more!
Your Rainbow Kitty stock gives you access to IRL events and workshops. You have meetups at art shows and crypto conferences. Maybe you even see your favorite DJ at an event you found out about thruough Rainbow Kitty!
You receive free art from other up-and-coming artists, just becuase you own RK stock. You get to speak with the artist herself during an online event and learn about other cool art projects and worthy causes that your Rainbow Kitty community cares about. You and your community help decide the future of the Rainbow Kitty project and therefore the future of your Rainbow Kitty stock. This is awesome!
Rainbow Kitty = NFT
As you've probably guessed, the Rainbow Kitty stock is an analogy for a NFT, more specifically a NFT from a woman-led project. And above are all real examples from women-led NFT projects in the space right now, as well anecdotes from my personal experience.
💡
In the NFT space: companies are now projects, employees are now artists/marketing teams/community managers, etc. and the stock is the artwork itself. The ability to see your stock as a piece of art is what I love. The fact that a charitable and fun-loving community is built around the NFT is an amazing bonus.
Here are some of my favorite projects in the NFT space right now.
Great benefits and mission. Also an excellent ROI (minted at 0.07 ETH in July 2021 and now (as of 0/28/22) has a floor price of ~8.8 ETH. Yes you read that right. Your $150 purchase would now be worth over $25k.)
I can't say enough good things about this project. WOW is a force to be reckoned with in the NFT world and are paving the way for women-led NFT projects.
NFT-Holder Benefits (to name a few): free monthly art drops from up-and-coming artists, access to an IRL gala and other events, ownership of the artwork and exclusive access to 4k x 4k file (for printing). Not to mention a new partnership with Hello Sunshine and an auction with Christie's that will only bring more attention to the project.
Causes: In addition to onboarding women into the NFT space, WOW is dedicated to supporting up and coming artists. 15%(!) of all primary sales are reinvested into crypto art. Additionally, another 7.5% of all primary sales have been donated to 3 charities. An estimated $250k has already been donated.
Excellent Twitter thread on WOW below:
Amazing, unique artwork and lovely community
This project hasn't minted yet, but I'm already in love with the art and and their community. NFT or not, I'm owning a piece from this artist and hanging it on my wall (right next to my Biggie and Tupac prints of course!) I've also had some of the most genuine and positive conversations with people in their Discord, which makes me all the happier about this project. Instead of crazy pre-sale challenges, Year of the Woman is rewarding people who are "positive, helpful, and inclusive in our community, and who help by bringing other positive and kind people in. No grinding is required." Needless to say, I'm so glad I found this project!
Benefits: opportunity to receive your NFT on a hand-painted canvas or as a large print signed by the artist, rights to print the NFT yourself, access to all events held in the Year of the Woman gallery in Decentraland as well as exclusive access to collections before the public,and IRL art classes.
Causes: 5% of all profits from primary and secondary sales are donated to Women's Refuge and centers for victims of domestic violence in Australia (a cause near and dear to my heart.)
Honey Badges
I just joined this community on Discord and it feels like a warm hug. Not only do I find the art to be super cute (same artist as Meta Angels), but the project makes sure to prioritize spreading love and positivity. Case in point, their presale challenges include highlighting incredible women and nonbinary people in the NFT space, sending someone IRL flowers, onboarding women and underrepresented communities into crypto, tweeting about an activist you admire and so on. They also address their community as @Baby Badgers and if that's not the most adorable thing I don't know what is.
Full disclosure: I was accepted onto the pre-sale list because I tweeted about a charity organization. I didn't even tag Honey Badges in the tweet. Now how refreshing is that?
What do Mila Kunis and Gwyneth Paltrow have in common? Aside from being fabulous, they also appeared in this very informative video on crypto and NFT's hosted by BFF. This is a must-watch if you want to learn about NFT's in a fun and friendly way. They haven't released their official NFT collect yet, but the bracelets (which were airdropped for free to everyone who attended this event) are already up to 0.7 ETH on OpenSea, about $2k as of 02/28/22. What does the bracelet get you? I hope to find out soon!
Other Women-Led NFT projects to check out:
Women Tribe, Boss Beauties, Women Rise, Women and Weapons, Crypto Tech Women, Crypto Coven, 1989 Sisters, Not Your Bro, Wonder Pals
---
Why Women NFT's Though?
Goodness knows I can't speak for all NFT projects but I will say that almost every women-led NFT project I've researched includes a vast array of benefits and community building, as well as a charity component. Not to mention that I find the NFT collections by women artists to be much more aesthetically pleasing….
Why not just buy stock?
Short answer, I have. In fact, almost 100% of my investment portfolio was index funds up until recently. But I want to have some fun, and I want to diversify. And also my personal finance guru Ramit Sethi said I could! In fact, Ramit sets aside 10% of his portfolio for "fun money." And because he (and a well-paying job) were the reason I was able to retire, I'm going to listen to him. While Ramit invests his fun money in individual stocks, sector funds and angel investing, I've decided to throw it behind web3/crypto ventures because I think that's the future, and I honestly find it incredibly interesting.
Why not just invest in crypto?
Because what's the fun in that? My whole investment strategy up until now has been really boring, albeit effective i.e. invest a high % of income in index funds and leave it there. I understand that some people find yield farming and staking to be heaps of fun, but when I try to learn about that stuff, my brain starts to melt. So now that I have the time and energy to do something fun with my money, I would rather use it to invest in something I care about and believe in. And if that gets me some cool art, a fun engaging community, all while donating to amazing causes and supporting cool artists? Well that is a win win win!
Isn't it risky?
Yes. As previously described, I am retired. This means I don't work a full-time job, and I don't have a steady stream of income. But now I have alot of time to devote to researching and engaging with NFT projects to better understand who and what I want to support.
By the way, buying individual stocks is also very risky. If you don't have the risk tolerance to buy individual stocks, then you probably won't enjoy the NFT space. Per Ramit on his "fun money" investing, "All of these are very-high-risk investments and they're funded by just-for-fun money that I can afford to lose. Still, there is a potential for great returns."
Each time you buy a NFT, you are buying a share of the community/project. Owning a piece of artwork and the NFT appreciating in value is a bonus. That being said, 90% of my portfolio is going to stay in index funds.
Why not just buy physical art?
The ongoing digital transformation has made me eager to own things in a digital way. I don't know if it's that I've lived like a nomad for 6 months or that I've moved about 20 times in my life, but physical things don't bring me as much joy as they used to. In some cases, it feels like a burden. Apparently I'm not the only who feels this way, as evidenced by this woman destroying her diamond and replacing it with a NFT . . .  
Additionally, if you are thinking of art as purely an investment, there's no easier way to buy and sell art than via the NFT space. Also, many NFT's give you the right to print or digitally display the NFT on your wall if you really want to see it on your wall. I'm also grateful that I've found so many amazing artists and art through the NFT space that I would have never found otherwise.
So go forth!
Whether you're a witch, a woman of the world, a hip-hop loving queen, a beautiful scuba-diving boss or all of these things (we are complex creatures after all), I hope you find your footing in NFT land!
And do me a favor and forward this article to your friend, mom, sister, whomever. It would be lovely to see more friendly faces in this space! Plus, our communities are only as strong as the diversity within.
P.S. I realize the NFT space can be very overwhelming (what is pre-sale? what is minting?), which is why I intend to dedicate my next post to tips that have helped me stay afloat in my NFT journey, all while having fun. Stay tuned!